Jõulusoovide puu
The Christmas wish tree is made up of the dreams and wishes of children in shelters and substitute homes, sent to Santa Clause. To make sure that these do not just remain dreams, pick a gift from the Christmas tree and make a donation to the best of your ability.
www.heategevusfond.ee/joulupuu
Traffic City guides visitors to the basic truths of traffic safety through a series of playful experiences
On 26 September, children from substitute homes and safe houses from all across Estonia took part in a fun day at Traffic City, in Võru County, organised by SEB Heategevusfond. They learned the basic truths of how to act in various traffic situations, went over the knowledge they already had, and had a look at the work of policemen, rescue workers and emergency medical staff, all in a fun and playful environment.
Taking place for the fifth time, Traffic Day was attended by 220 children from 18 substitute homes and safe houses. The children arrived from family homes in Harju County, Tallinn, Elva, Ida-Viru County, Tartu, Viljandi, Valga County, Jõgeva County, Pärnu, and Põlva County.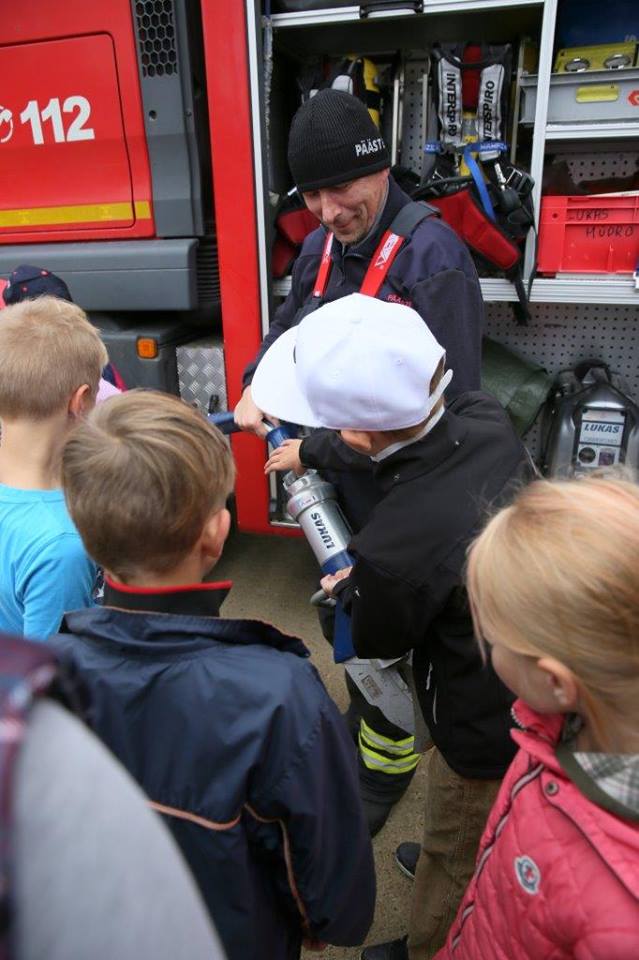 Traffic Day focused on the basic truths of conducting oneself in traffic: what to keep in mind at an unregulated crossing; why are traffic signs necessary; why are seat belts and reflectors necessary; and how important are traffic safety measures. The children loved watching cartoons featuring traffic dog Värdi, who explained the dangers of traffic by using simple language the children could understand.
The children were able to examine a fully equipped rescue team and learn how to provide first aid. Bigger children could take part in a scooter hike on the nearby roads, where they went through everything they had just learned in practice in the form of team games. All of the children were given a reflector, which is currently compulsory for all pedestrians, and each family received a traffic handbook.
The family mothers could observe their children in different situations, and as is always the case outside of home, some children behaved completely differently while the others stuck safely to their "last".
After the visit to Traffic City, some of the children were able to ride to Witch's Country on scooters and try their hand at handicrafts, play, run around, and have a bite to eat. At the end of Traffic Day, most of the families went on to have a splash at Aura Water Park.
Participate
Thank you, if you have already supported our charity programme or if you are going to do it in the future! Sign a standing payment order contract in SEB Internet Bank for 3 euros a month or support with a single donation.