Jõulusoovide puu
The Christmas wish tree is made up of the dreams and wishes of children in shelters and substitute homes, sent to Santa Clause. To make sure that these do not just remain dreams, pick a gift from the Christmas tree and make a donation to the best of your ability.
www.heategevusfond.ee/joulupuu
SEB Heategevusfond provides 500 shelter kids with new shoes
June and July saw an SEB Heategevusfond /Charity Fund/ campaign designed to provide children in shelters around Estonia with new pairs of shoes raise a total of €34,480.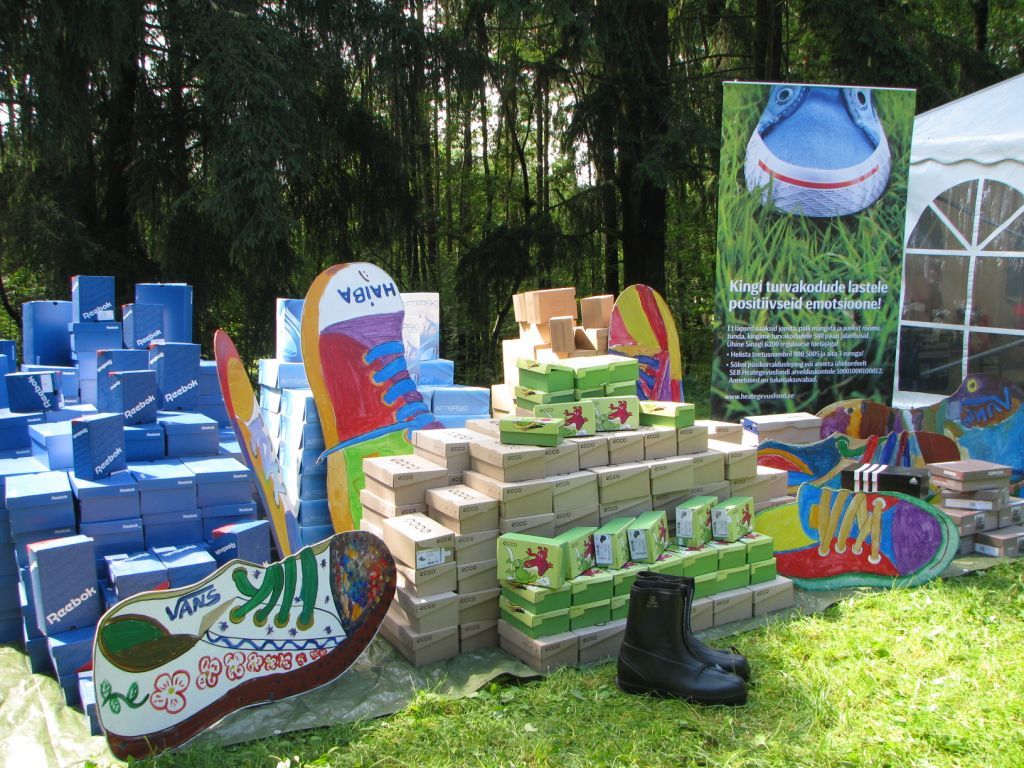 During the campaign, more than 6400 people made donations to the shelters and enriched the lives of the children living there. We used the funds raised during the campaign to purchase 500 pairs of footwear for the kids at the shelters – boots, galoshes, sandals, trainers and more.
A video summary of the event can be viewed online at here.
Participate
Thank you, if you have already supported our charity programme or if you are going to do it in the future! Sign a standing payment order contract in SEB Internet Bank for 3 euros a month or support with a single donation.