Jõulusoovide puu
The Christmas wish tree is made up of the dreams and wishes of children in shelters and substitute homes, sent to Santa Clause. To make sure that these do not just remain dreams, pick a gift from the Christmas tree and make a donation to the best of your ability.
www.heategevusfond.ee/joulupuu
Scholarship recipients picked up good advice and money wisdom during the career day
This spring, the Non-Profit Association SEB Heategevusfond awarded 61 study scholarships to young people who lack the support of a regular family. The scholarship recipients include young people living in both substitute homes and under the care of one's relatives or with foster families, who are beginning or continuing their vocational or university studies. In addition, the Fund supported with scholarships young mothers and, this year, also a father, so that, with the support of an education, better choices might be made on the labour market in the future and falling below the poverty threshold prevented.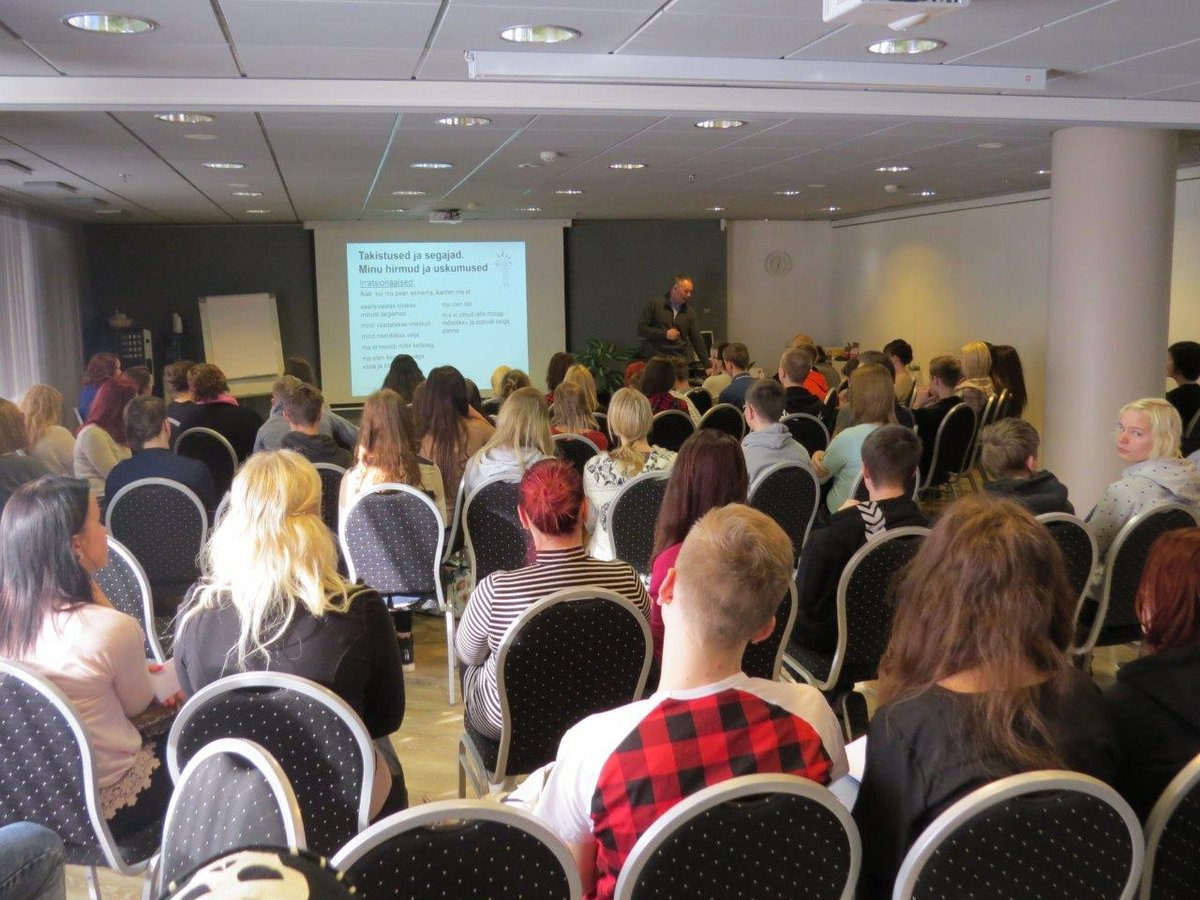 On 28 February, the study scholarship recipients attended a career day during which Aet Trei and Irina Tshigir, career information specialists from the Unemployment Insurance Fund, discussed various factors that affect entering the labour market. Career counsellor Tiina Saar-Veelmaa shared her years of experience and a new perspective on the preparation of a personal statement. Triin Messimas, Head of Sales and Marketing at SEB Elu- ja Pensionikindlustus, introduced the young people to the skill of wisely matching their financial resources to their personal budgets, and the actor/director Andres Dvinyaninov enabled the attendees to experience how they can make themselves more impactful and audible for their listeners through communication. The day was concluded by the FIFA-licensed head football referee Reelika Turi and assistant referee Triinu Laos, who talked about their journey to the realisation of their dream.
Children, raised by grandparents or in residential care who are full-time students in a vocational secondary school or a higher educational establishment, will be able to continue their studies this academic year for the fifth year in a row with support from the Non-Profit Association SEB Heategevusfond.
The Fund issues student grants, which totalled EUR 50,000 in 2016.
Participate
Thank you, if you have already supported our charity programme or if you are going to do it in the future! Sign a standing payment order contract in SEB Internet Bank for 3 euros a month or support with a single donation.