Jõulusoovide puu
The Christmas wish tree is made up of the dreams and wishes of children in shelters and substitute homes, sent to Santa Clause. To make sure that these do not just remain dreams, pick a gift from the Christmas tree and make a donation to the best of your ability.
www.heategevusfond.ee/joulupuu
Powerful stuff or how the children visited Disney On Ice
On 13 February, 200 participants from substitute homes and safe houses saw the ice dancing tour Disney On Ice, at Saku Suurhall. There they were able to meet characters from many of their favourite films, enjoy beautiful ice dancing, and listen to lovely music.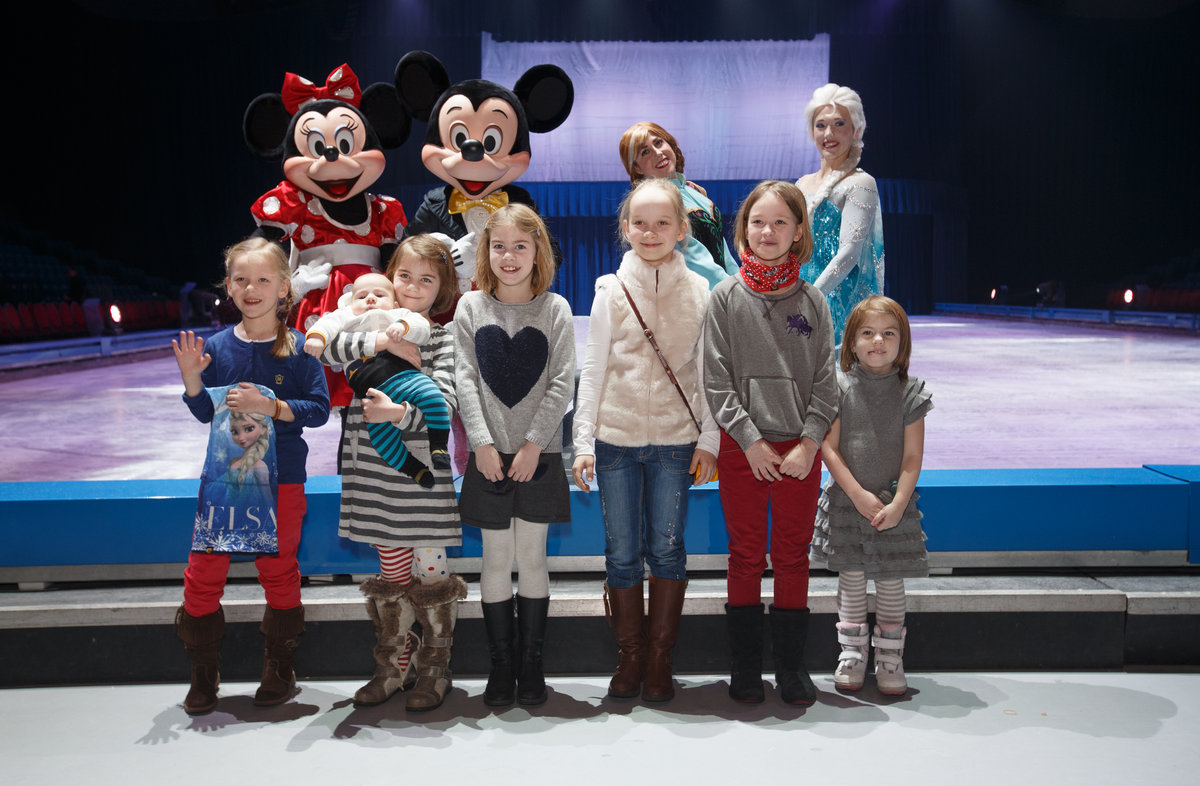 "Cool!" – this is how a 12-year-old boy from Haiba summarised the performance skilfully, adding, "Love sure is powerful, but I have yet to learn to skate".
For one young child from Tartu, it was the first visit to Saku Suurhall. So, there was a bit of anxiety: "How are we going to find our seats? It's like a labyrinth in here, where one can easily get lost." Luckily everyone found their places and the show could begin.
Many of the children were doing all they could to take in what they saw and heard. They oohed and aahed over the magnificent costumes and were left in wonder by the seemingly impossible stunts. Later, the topic of talk in many homes was whether the snow that fell during the performance was real or not.
After the show, each family had a photo opportunity with their favourite characters. After all, they each received a photo of themselves that they could proudly show their friends. Many of them really wanted to get a picture with Elsa and Anna. To the children's delight, their wish came true. When seeing the characters up close, one of the children said that this must be a miracle.
It was impossible not to notice the sense of satisfaction in the children's eyes that night. And what is more important: it had sparked a wish in them to experience something like this in the future. They asked about the next performance, and several of the homes are planning to watch the animated films from which the characters in the show originated. The children are now interested in fairy-tales they were not familiar with before the show.
Participate
Thank you, if you have already supported our charity programme or if you are going to do it in the future! Sign a standing payment order contract in SEB Internet Bank for 3 euros a month or support with a single donation.