Jõulusoovide puu
The Christmas wish tree is made up of the dreams and wishes of children in shelters and substitute homes, sent to Santa Clause. To make sure that these do not just remain dreams, pick a gift from the Christmas tree and make a donation to the best of your ability.
www.heategevusfond.ee/joulupuu
G-Enka got shelter children rapping in studios
In May the SEB Charity Fund organised music workshops for shelter children with the help of rapper G-Enka (alias Henry Kõrvits). The goal of the rap tour was to show the children what goes on in the music industry and encourage them to express their thoughts creatively.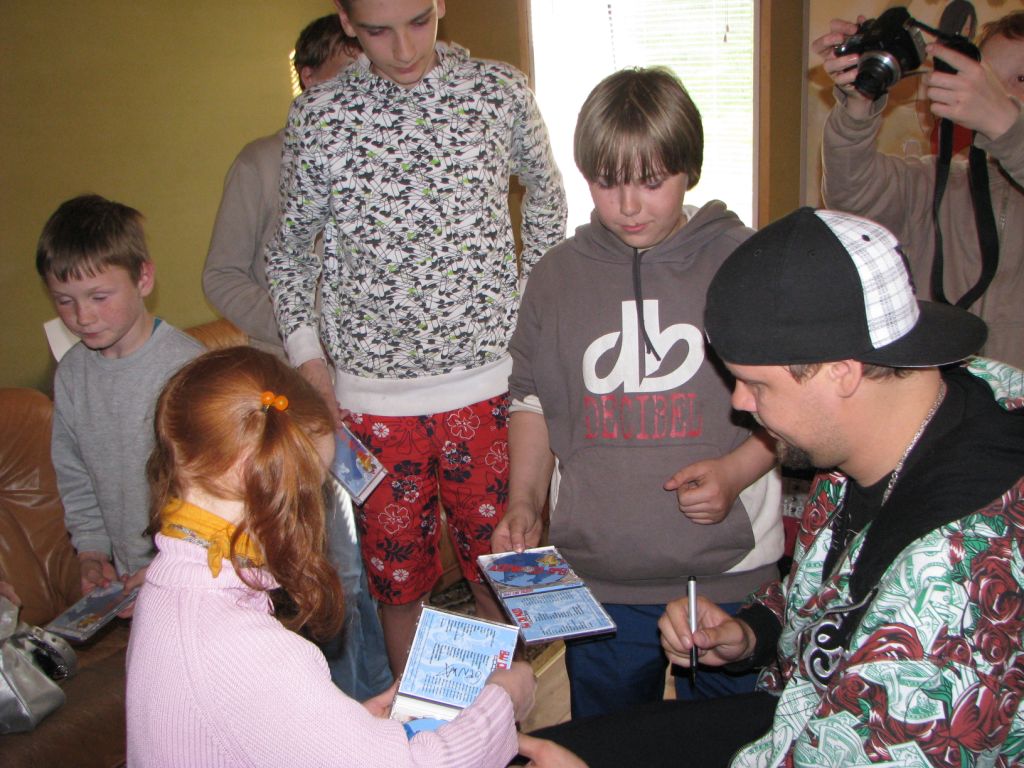 The children gathered in different music studios all over Estonia to try some rapping under the instruction of G-Enka. Henry Kõrvits: "You don't always need special education to make music – you need to be bold, have a pen and paper, and some good ideas. When children tell me they cannot sing, I always reply that I like music a lot and I cannot sing either – this is exactly why I rap!"
G-Enka told them where to start, where to find inspiration, how to see things from different angles, how to rhyme and find funny words – it's all very simple. After some encouraging words from G-Enka, it was time for some action, which resulted in some four-line rhymes and song lyrics. Once the lyrics were ready, G-Enka helped make them better, finish them or just gave some words of praise. The braver ones rapped in the studio and recorded several of their songs on CDs.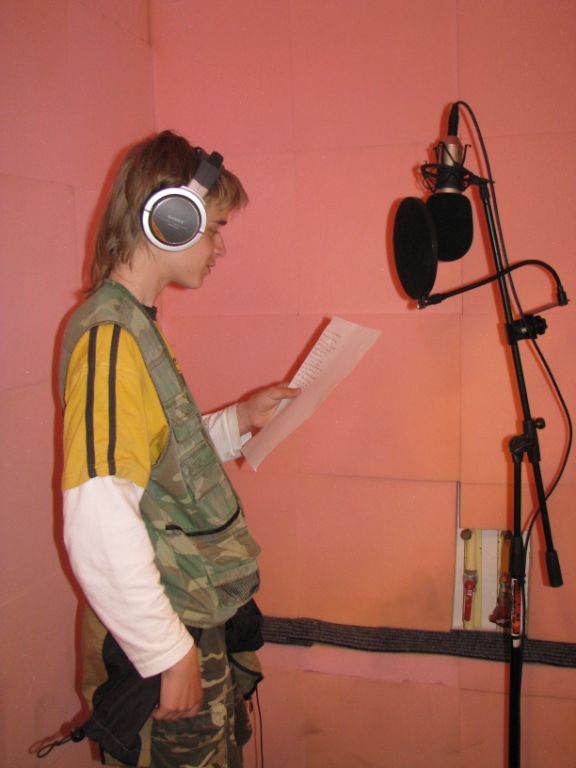 Several record launch ceremonies were held in shelters after the trips to recording studios. The children were very proud about the things they did and experienced.
8-year old Taavi rapped Tanel Padar & the Sun's 'Kuu on päike' instead of writing his own lyrics. G-Enka said the result was good and promised to give the cover to Tanel.
When asked whether he found promising students during his tour of the studios, Henry Kõrvits said: "You're always promising when you're young!"
This music workshop taught the children that instead of hanging out in the streets, you can put your thoughts and experiences into words and share them with others through songs.
The SEB Charity Fund also gave shelters stereos and DVDs the kids can use to sing karaoke.
Participate
Thank you, if you have already supported our charity programme or if you are going to do it in the future! Sign a standing payment order contract in SEB Internet Bank for 3 euros a month or support with a single donation.