Jõulusoovide puu
The Christmas wish tree is made up of the dreams and wishes of children in shelters and substitute homes, sent to Santa Clause. To make sure that these do not just remain dreams, pick a gift from the Christmas tree and make a donation to the best of your ability.
www.heategevusfond.ee/joulupuu
Finale of "Estonian Idol" in Tallinn City Hall
The finale of the popular TV show "Estonian Idol" was held in Tallinn City Hall in the beginning of June and our cooperation with TV3 meant that we could take shelter children to the show. The children could meet with the contestants and ask for their autographs. They could also take part in a game where the host asked questions about the contestants and the children could win awards for the correct answers.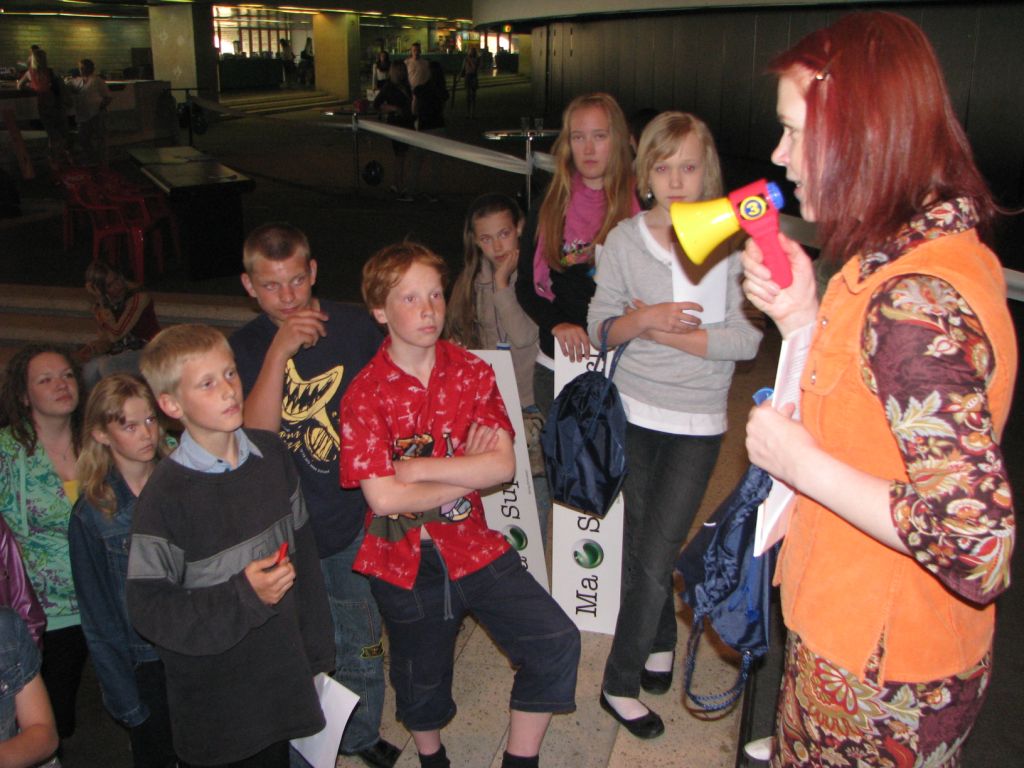 All performances in the finale were met with applause. Many of the children kept their fingers crossed for Jana and they all jumped around and cheered when she was declared the winner. The children were also very interested in the equipment – as it was a live show, they had cameras moving above their heads and it made everything even more interesting.
"The audience here in the City Hall was hot! Everyone started cheering as soon as the winner's name was mentioned on stage. People also clapped all the time!" said the children when talking about the event. Jaanus (15) said on the way home: "This really was a super cool event! I'm so glad I could be there. I've now got this T-shirt signed by Jana, that will certainly make me the most popular guy at school tomorrow!"
Participate
Thank you, if you have already supported our charity programme or if you are going to do it in the future! Sign a standing payment order contract in SEB Internet Bank for 3 euros a month or support with a single donation.