Jõulusoovide puu
The Christmas wish tree is made up of the dreams and wishes of children in shelters and substitute homes, sent to Santa Clause. To make sure that these do not just remain dreams, pick a gift from the Christmas tree and make a donation to the best of your ability.
www.heategevusfond.ee/joulupuu
Christmas tour with Uncle Raivo and his Story-Telling Pencil
In December 2007 and January 2008 the Charity Fund will be on a Christmas tour with Uncle Raivo and his Story-Telling Pencil taking in all of its partner children's shelters. "We and the children listened to a fairy tale and drew pictures, and the fund donated books to the shelters and children. The donated books being include almost all of Astrid Lindgren's stories published in Estonian, instalments from the Harry Potter series, 'Nukitsamees', 'Pokulood', 'Pinocchio', a big anthology of fairy tales, a collection of Estonian Christmas fairy tales, other Christmas books and more. Every child in every shelter will also be presented with a storybook appropriate to his or her age.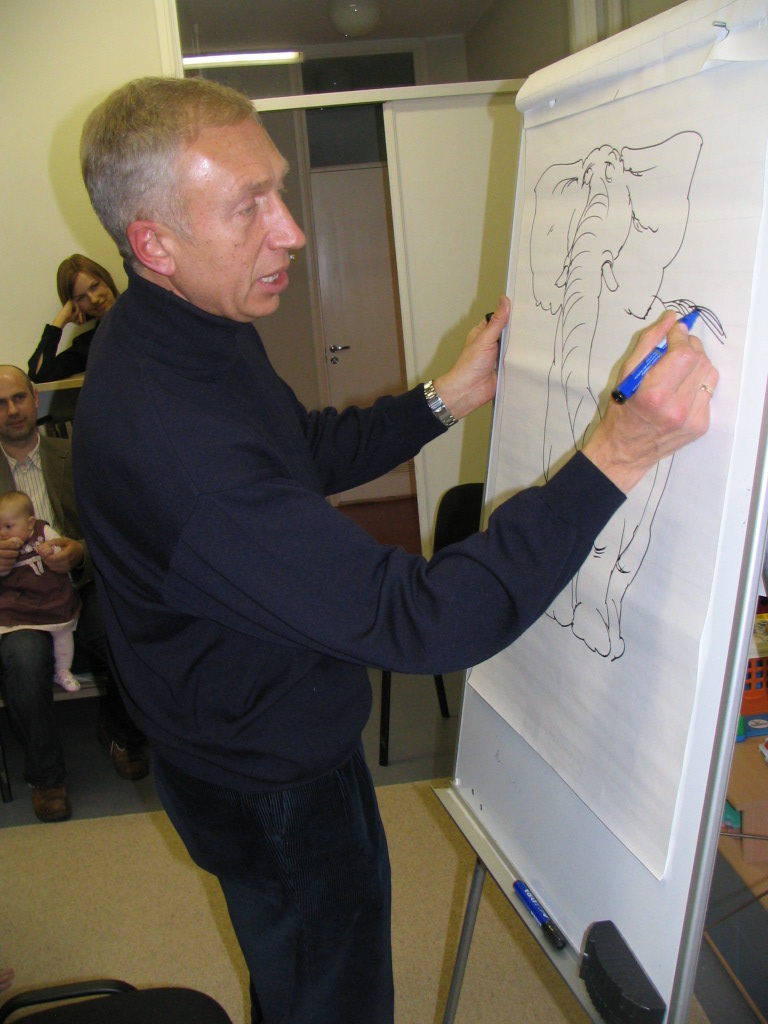 The tour started from the Tartu Children's Safe House and went on to visit children in Narva and Sillamäe in Ida-Viru County, then proceeded to the Children's Shelter of the Tallinn Children's Home in Kopli and the Family Help Centre in Pärnu.
The children described the event as 'super cool.' One teenage girl showed another a picture Uncle Raivo had drawn and excitedly explained: "Don't you recognise him? He's the man who draws on TV. It's so cool that he's here, and look – he did this drawing for us!" All of the boys and girls in the shelter gathered in front of the picture and had their photo taken with it. Uncle Raivo's visit was a great experience for young and old alike.
Participate
Thank you, if you have already supported our charity programme or if you are going to do it in the future! Sign a standing payment order contract in SEB Internet Bank for 3 euros a month or support with a single donation.