Jõulusoovide puu
The Christmas wish tree is made up of the dreams and wishes of children in shelters and substitute homes, sent to Santa Clause. To make sure that these do not just remain dreams, pick a gift from the Christmas tree and make a donation to the best of your ability.
www.heategevusfond.ee/joulupuu
Beautiful snow sculptures in a snowy workshop
In February the SEB Charity Fund organised the 'Workshop in the Snow' tour for the second year. The event saw the fund's partners producing beautiful snow sculptures for and presenting them to children's shelters all over Estonia. The sculptures were created to the children's own designs.
The tour began at the Haiba Children's Home, in whose courtyard the sculptures of a giant birthday cake, a pyramid and a turtle were made. The garden of Narva Children's Shelter next played host to a tiger, pyramid, whale and jellyfish, all made from snow.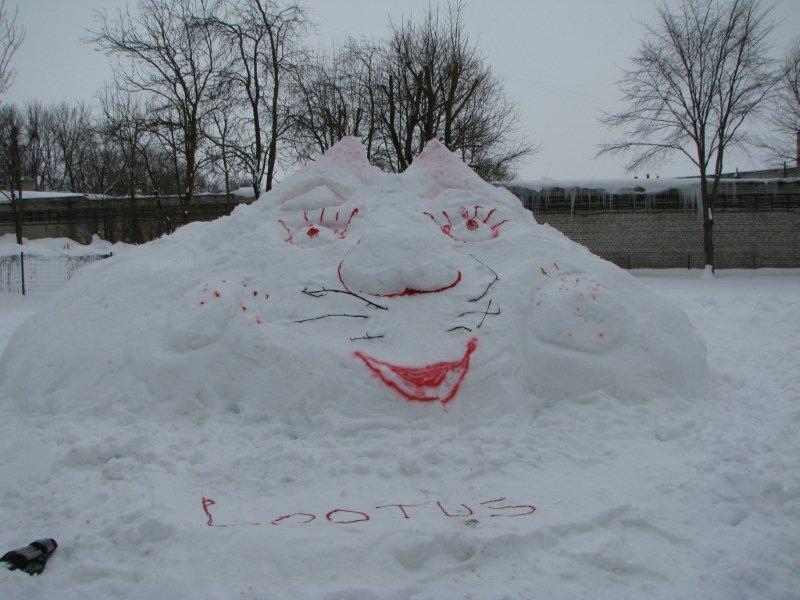 On Valentine's Day, 14 February, the courtyard of the Family Help Centre in Pärnu saw the creation of a snow sphinx with an icy slippery dip, a Valentine's heart and a turtle – the mascot of the Tartu shelter.
Shelter children made snow sculptures together with the adult volunteers from the club created to support the SEB Charity Fund during the tour. The kids received instruction from freelance artist Henry Timusk, who has made many snow, ice and fire sculptures all over Estonia. The fund donated a brand new pair of warm woollen socks to every kid who helped build a sculpture.
Participate
Thank you, if you have already supported our charity programme or if you are going to do it in the future! Sign a standing payment order contract in SEB Internet Bank for 3 euros a month or support with a single donation.