Jõulusoovide puu
The Christmas wish tree is made up of the dreams and wishes of children in shelters and substitute homes, sent to Santa Clause. To make sure that these do not just remain dreams, pick a gift from the Christmas tree and make a donation to the best of your ability.
www.heategevusfond.ee/joulupuu
Adventure with Tom Sawyer and conquering fears on the ride through the air
This year's Day of Restoration of Independence was especially adventurous for some children from Estonia's substitute homes and safe houses, as they watched the engaging family-friendly play "The Adventures of Tom Sawyer" and later tried out a ride through the air along the park's 300-metre route.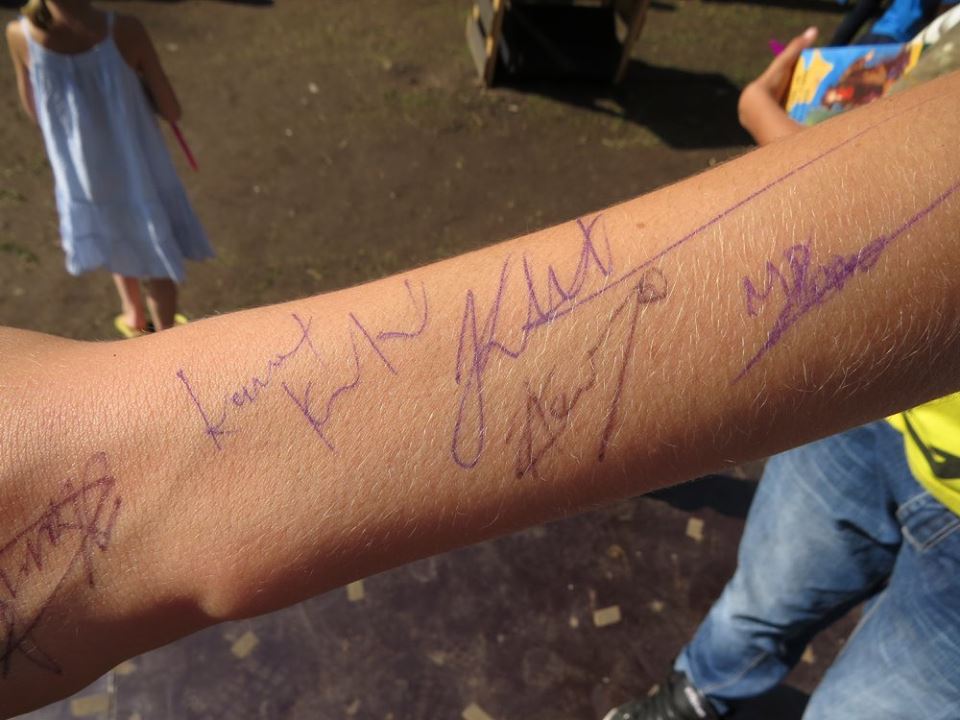 It was exciting for the children that the play took place in nature. The actors were almost within arm's reach for those sitting in the first few rows and every emotion reached them very powerfully: adventure, friendship, love, the battle between good and evil, lying, fear, and the happy ending...
Even those children who do not speak Estonian well were not bored and even youngsters with more severe disabilities observed the action on the stage with interest. During intermission the children ate ice cream to fight the heat and after the play had ended they got to meet the actors. After the show and refreshments, the children were able to enjoy a 300-metre ride through the air in the adventure park. Even the adult chaperones and the smallest members of the families were able to enjoy the ride.
This trip brought both the children and their chaperones lots of discoveries, joy, and mutual learning. An engaging and exciting story revealed how attentive children are and how they understand things quickly. On the way home, and at home, they talked a lot about friendship and what it means.
Each family received a copy of the book "Tom Sawyer" as a gift from the fund.
Participate
Thank you, if you have already supported our charity programme or if you are going to do it in the future! Sign a standing payment order contract in SEB Internet Bank for 3 euros a month or support with a single donation.