Jõulusoovide puu
The Christmas wish tree is made up of the dreams and wishes of children in shelters and substitute homes, sent to Santa Clause. To make sure that these do not just remain dreams, pick a gift from the Christmas tree and make a donation to the best of your ability.
www.heategevusfond.ee/joulupuu
"Snow White" brought the magic of theatre to children, both on-stage and backstage
On the first Sunday in October, 200 children from substitute homes and safe houses all over Estonia visited the Estonian National Opera to see a performance of the children's ballet "Snow White and the 7 Dwarfs" and take a look at the world of theatre beyond the stage.
The ballet performance of "Snow White" was also understood by the smaller children, who had no prior theatre-going experience whatsoever, children with special needs, and Russian-speaking children, since there is no language barrier when it comes to enjoying ballet. The mesmerising stage decorations and lights of "Snow White", the colourful costumes and fascinating movement to the beautiful music, engaged both bigger and smaller spectators alike.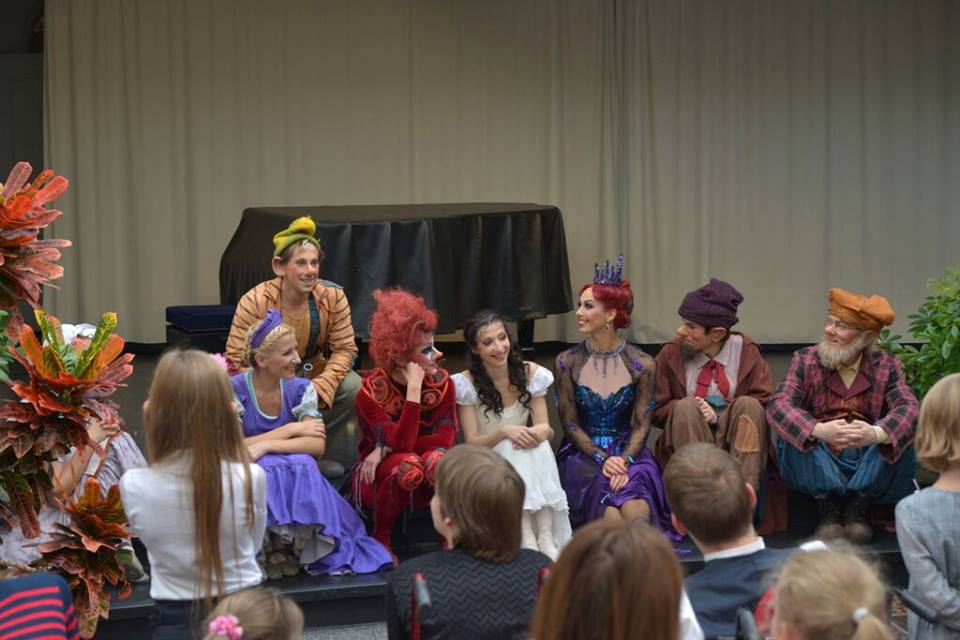 The performance was quite gripping, and even those children who are unable to maintain their focus in their day-to-day lives were captivated by the action taking place on the stage. Several grown-ups who accompanied the children to the ballet noted that it had a lot to offer the children. They saw that it was possible to tell a story without saying a word, and to dance on tiptoes. After the performance, the children had the opportunity to try out basic ballet moves and get a closer look at the beautiful costumes. The children also loved everything they saw backstage, where they could be a part of the magic of bringing the performance to life.
Visiting the theatre together means not only watching the performance, but also provides an excellent opportunity to socialise and to feel like a family going out together. The performance provided an opportunity to discuss culture in addition to everyday matters, talk about what happened, what everyone liked, or questions that may have been raised. Attending events outside of their homes has demonstrated how important these activities are for the children: they are beginning to realise that attending performances is not something unfamiliar; instead, they want to do it, are looking forward to it, and respect it, while getting something novel, exciting and useful back in return.
 
Participate
Thank you, if you have already supported our charity programme or if you are going to do it in the future! Sign a standing payment order contract in SEB Internet Bank for 3 euros a month or support with a single donation.