Jõulusoovide puu
The Christmas wish tree is made up of the dreams and wishes of children in shelters and substitute homes, sent to Santa Clause. To make sure that these do not just remain dreams, pick a gift from the Christmas tree and make a donation to the best of your ability.
www.heategevusfond.ee/joulupuu
'Pippi! Nuki! Pooh!' in Estonia Theatre
On 12 January children from the shelters in Pärnu, Tartu and Tallinn went to Estonia to see the children's play 'Pippi! Nuki! Pooh!'. The songs in the play were familiar to the children and some knew almost all of them by heart.
The children liked all the characters in the play, but Pippi was still everyone's favourite. 7-year old Tuuli said she liked Tom the most, as he had been looking at her during the entire show.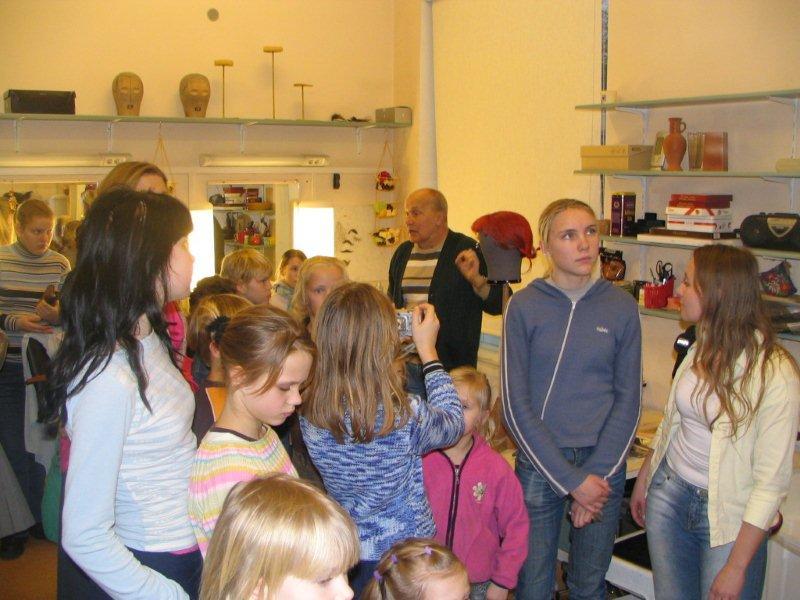 After the play finished, the kids went on a little tour of the theatre house, taking a peek in the costume warehouse, the room where props are made, the workshop of the makeup artists. The children could also walk on the stage and take a look backstage, visit the Conservatory and have a look in all other interesting rooms in the theatre. The children really loved the makeup room, as they could try on different wigs and have their photo taken, and they also loved recognising the wig worn by Pippi.
The visit to the theatre ended in the beautiful white hall, where a meal of salad, juice and cakes was waiting for the children to make sure they didn't get hungry on their way back home.
Participate
Thank you, if you have already supported our charity programme or if you are going to do it in the future! Sign a standing payment order contract in SEB Internet Bank for 3 euros a month or support with a single donation.